SCROLL DOWN TO SEE MULTIPLE IMAGES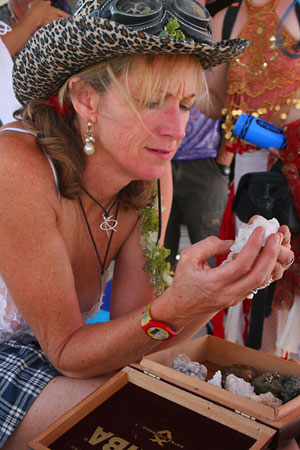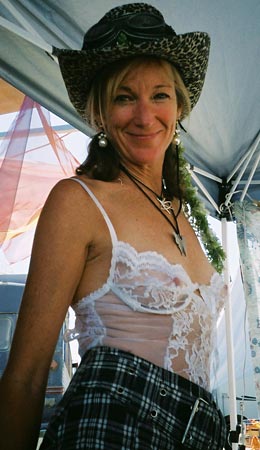 Jellybean (Judy), of OBOP camp, examining one of the many crystals we'd brought to give away. Lusty took the other photo of Jellybean.
Where are these photos from?: These are photos I (mostly) took at Burning Man 2006, in the Black Rock Desert, NV.