SCROLL DOWN TO SEE MULTIPLE IMAGES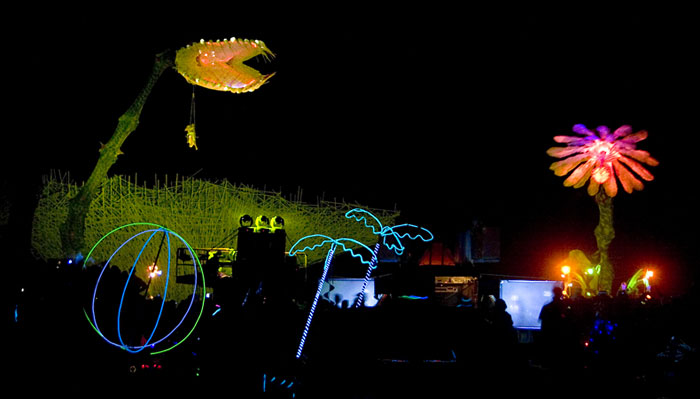 Uchronia prior to burning. Love Flower and Fear Trap put on a show beforehand, with arialist hanging from the Fear Trap. And then the piece burned: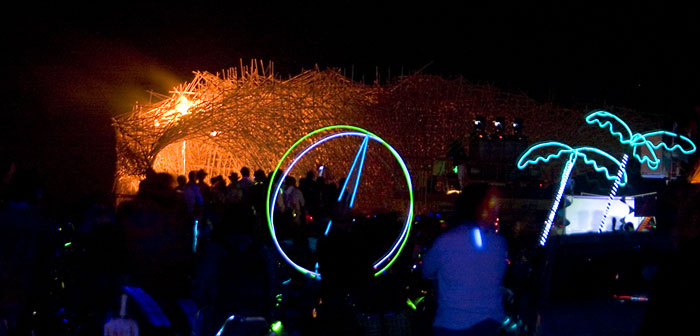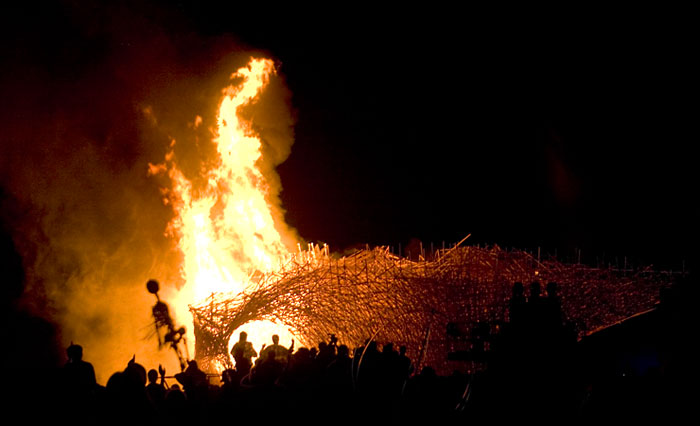 Where are these photos from?: These are photos I (mostly) took at Burning Man 2006, in the Black Rock Desert, NV.