SCROLL DOWN TO SEE MULTIPLE IMAGES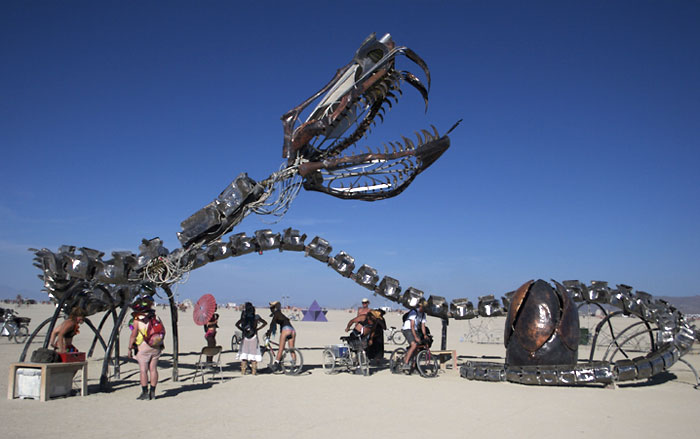 Serpent Mother, by the Flaming Lotus Girls [more info], was one of the most popular pieces on the playa this year, and deservedly so. Built by women…
Serpent Mother is a giant skeletal serpent sculpture that rises up and spirals down around her egg creating a transformative interactive environment. This installation enables participants to use the primal elements of fire, air, heat, light and motion as a way to transform their fears into hope, and to actively unfold creation.
The serpent and egg both flamed at night, controlled by onlookers pushing buttons on the supports or by one of the Flaming Lotus Girls, using a computer to control flame patterns and speed. Flame sequences got amazingly fast, and this piece was featured on TV Free Burning Man (click the 9.01 Art entry).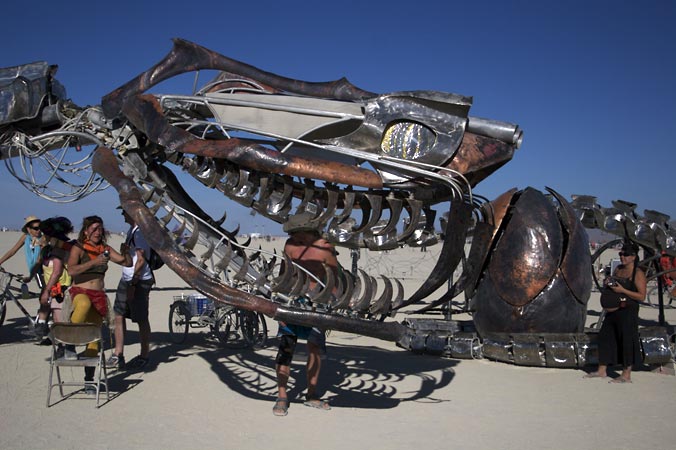 I got to watch a special fireworks and flames exhibit at this piece, from high up on a platform (sheesh, I can't remember the details of the platform and exactly who got me there [was I on Love and Dragons and was it someone from OBOP?]). Anyway, it was very cool, but I decided not to bother taking photos that night. I did get the following earlier in the week: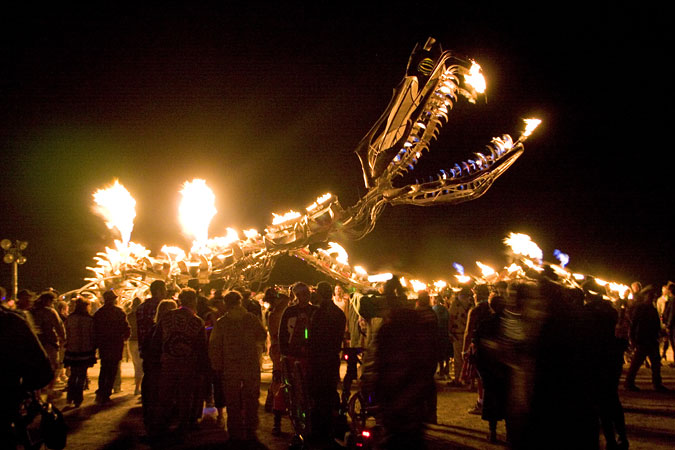 Where are these photos from?: These are photos I (mostly) took at Burning Man 2006, in the Black Rock Desert, NV.