SCROLL DOWN TO SEE MULTIPLE IMAGES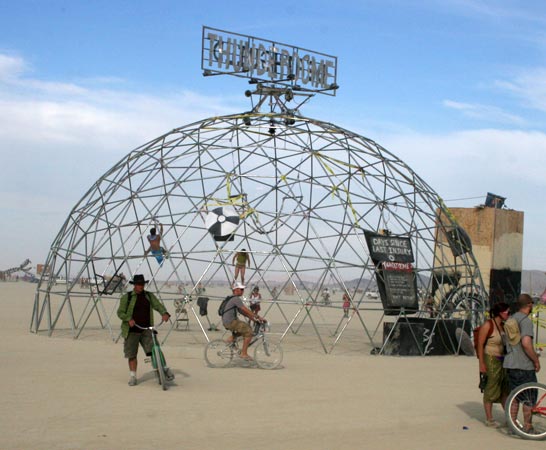 Thunderdome by Death Guild [more info]. We finally went by at night when a fight was taking place. An inside view was projected on the large screen at left and looked pretty brutal: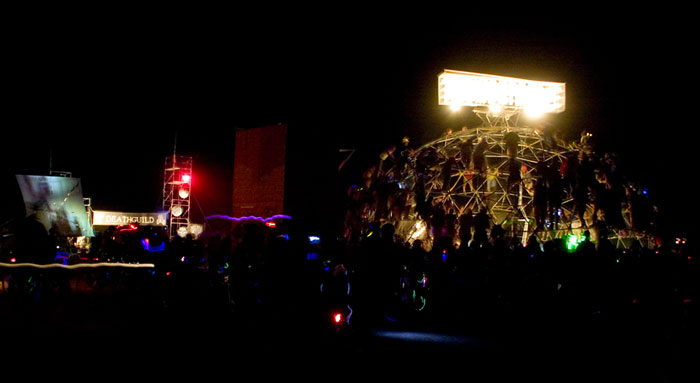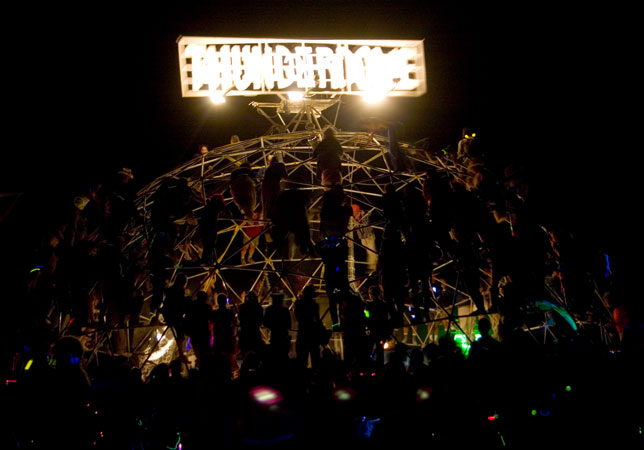 Where are these photos from?: These are photos I (mostly) took at Burning Man 2006, in the Black Rock Desert, NV.