SCROLL DOWN TO SEE MULTIPLE IMAGES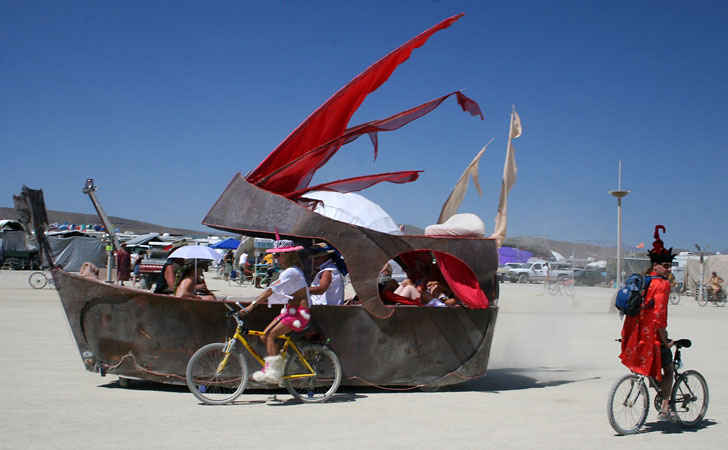 OBOP's Ganesh (copper ship), with Lusty in front, Twist riding backwards, and Rocky steering the ship. A statue of Ganesh was featured on the back, surrounded by elwire: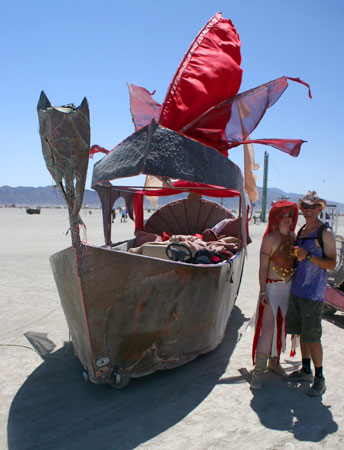 Ganesh in Uchronia (thanks Jellybean!):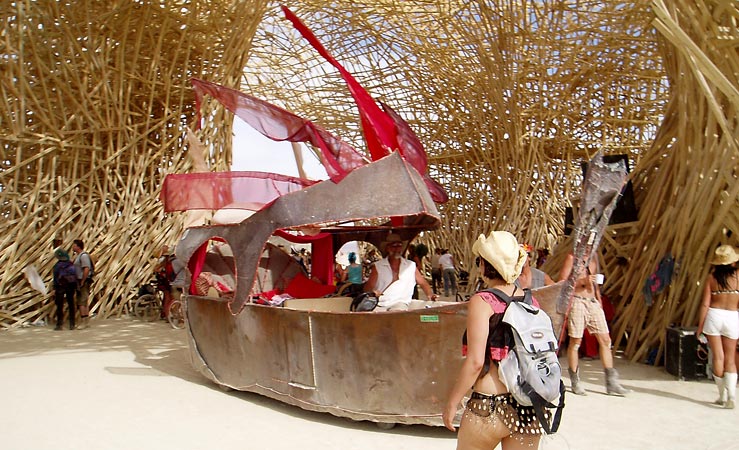 Ganesh at at the temple burn: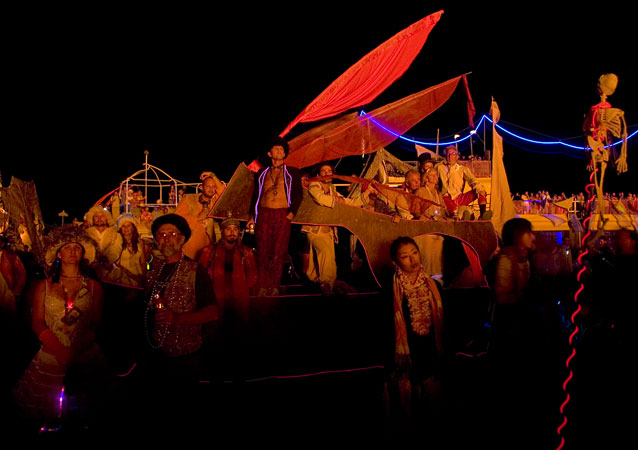 Where are these photos from?: These are photos I (mostly) took at Burning Man 2006, in the Black Rock Desert, NV.