SCROLL DOWN TO SEE MULTIPLE IMAGES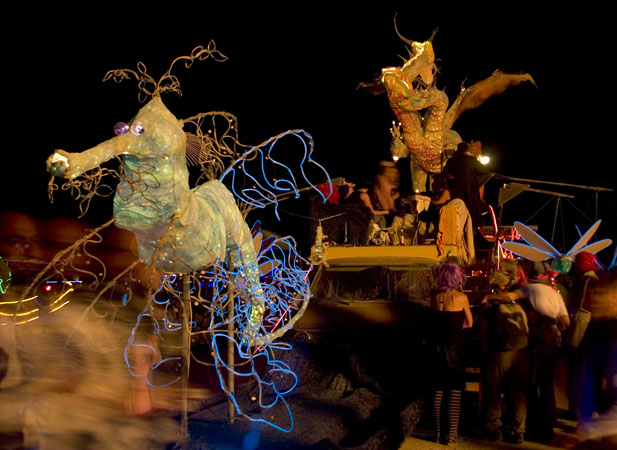 Love and Dragons by Sean Sobczak [more info] was one of the best art cars this year, and was funded with an art grant. The leafy sea dragon's eyes were plasma balls. The two-headed dragon was reportedly filled with 10,000 Christmas lights.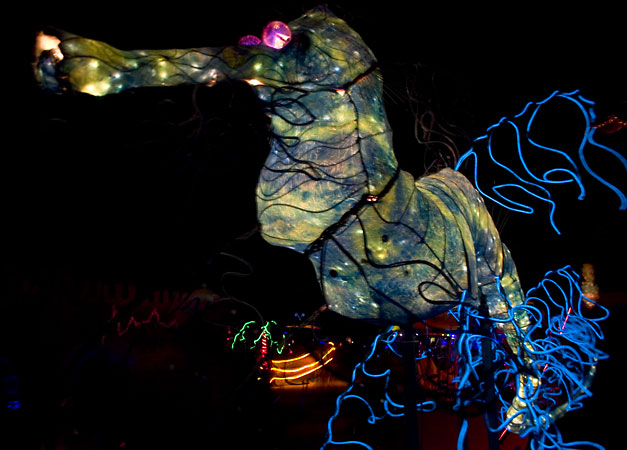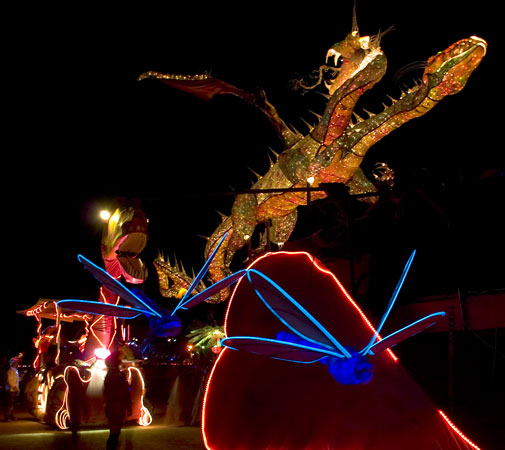 Where are these photos from?: These are photos I (mostly) took at Burning Man 2006, in the Black Rock Desert, NV.