SCROLL DOWN TO SEE MULTIPLE IMAGES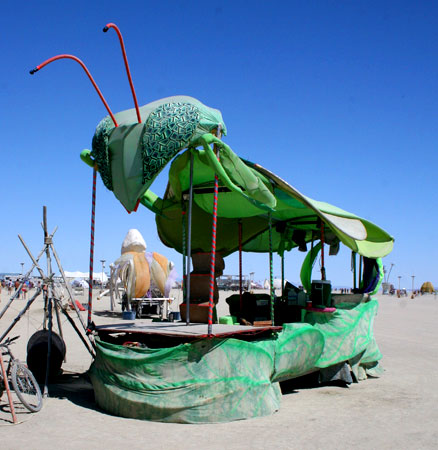 Emergence, a praying mantis vehicle with 5 poles for dancing, was also part of OBOP camp. These were some of my favorite folks to hang out with during the week, and I wish I'd had more time with them … and that I had more photos of some of the camp members (a few are in later slides). Here's a night photo: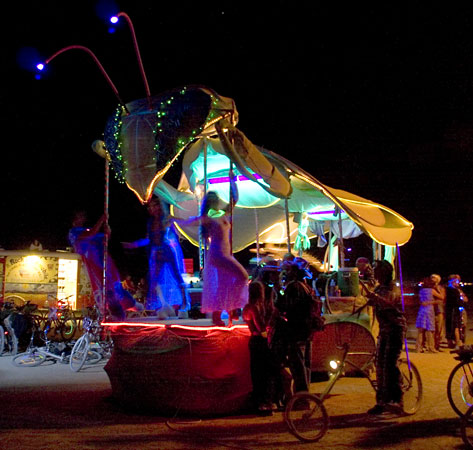 Jellybean's photo of Jaye, Troy and Brook on Emergence: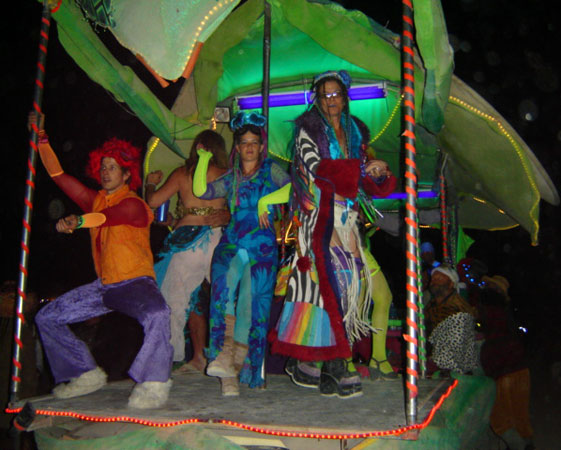 Where are these photos from?: These are photos I (mostly) took at Burning Man 2006, in the Black Rock Desert, NV.