SCROLL DOWN TO SEE MULTIPLE IMAGES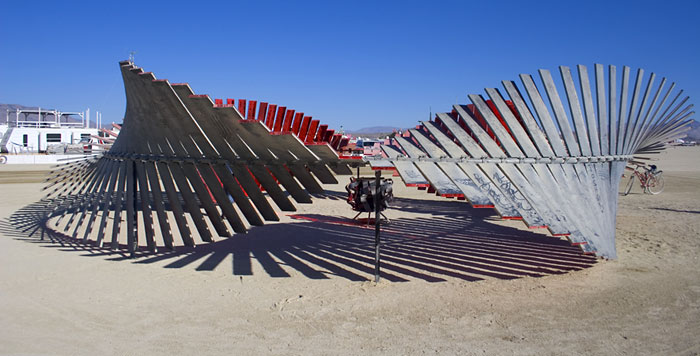 Duel Nature by Kate Raudenbush. Our friend Brenda knows Kate and helped assemble the sculpture on-site the week before Burning Man's opening. Not only was Duel Nature one of just 35 pieces given an art grant this year, it was selected for the most visible location: keyhole at Center Camp. The sculpture weighed about 3 tons, was based on the human DNA strand, had red LEDs at the ends of each wing segment (of which there were 240), was metal outside and mirrored red plexiglass inside, had a fire cauldron in the center, and contrary to what many people thought (they asked), it didn't move. Twist (Kevin) and I volunteered to be fire guardians Tuesday night from 7-10pm, and unfortunely it was windy and playa-dusty. Ah well…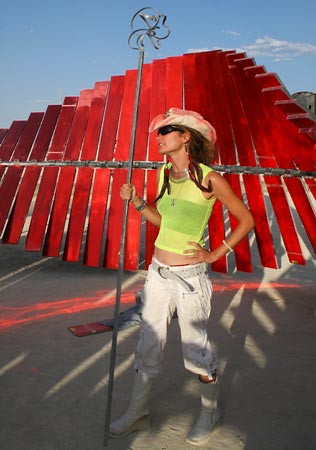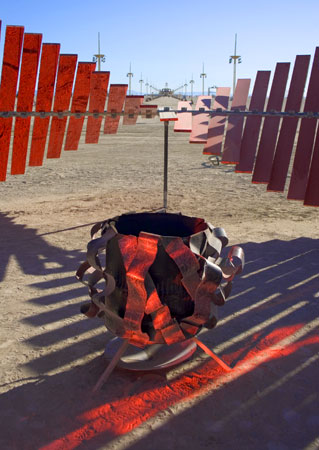 [left] Kate holding one of the staffs used by Fire Guardians.
[right] Looking over the fire cauldron down the promenade leading to The Man on his platform.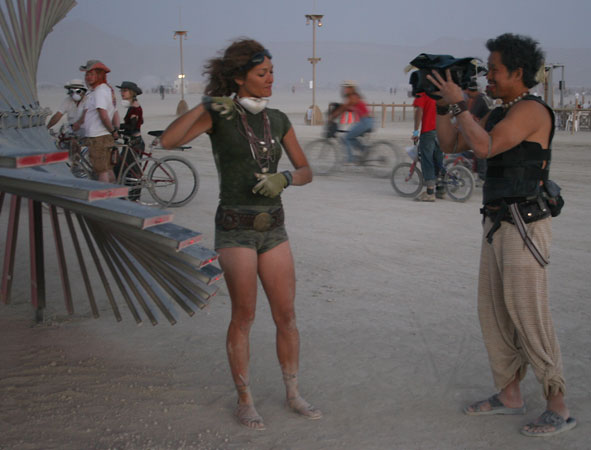 Kate being interviewed by Tim from Media Mecca.
Where are these photos from?: These are photos I (mostly) took at Burning Man 2006, in the Black Rock Desert, NV.