SCROLL DOWN TO SEE MULTIPLE IMAGES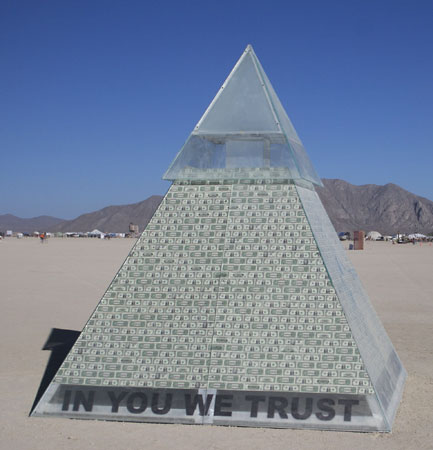 In You We Trust. This had a door, with information and buttons on the inside. The bills were real (though stamped), ranged in denominations up to $100, and were completely exposed inside. There were signs asking that the bills not be disturbed. The last night we noticed many had been taken.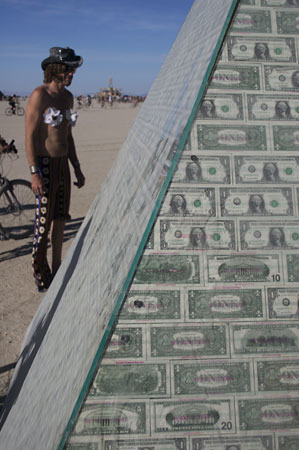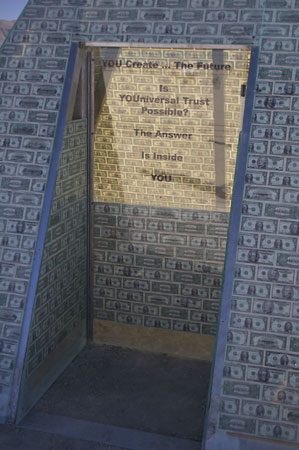 Where are these photos from?: These are photos I (mostly) took at Burning Man 2006, in the Black Rock Desert, NV.