SCROLL DOWN TO SEE MULTIPLE IMAGES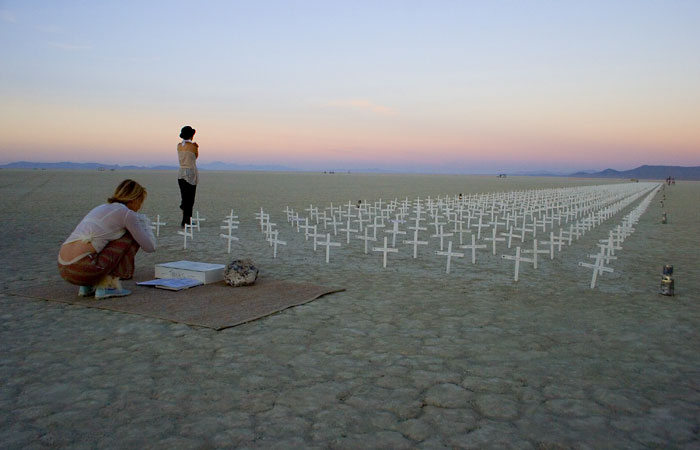 Iraq War Memorial. The artist spent thousands of hours assembling this piece, researching information on every American military person killed, including their name, photo if locatable, age, regiment, home city and state, and circumstances surrounding his or her death, including date.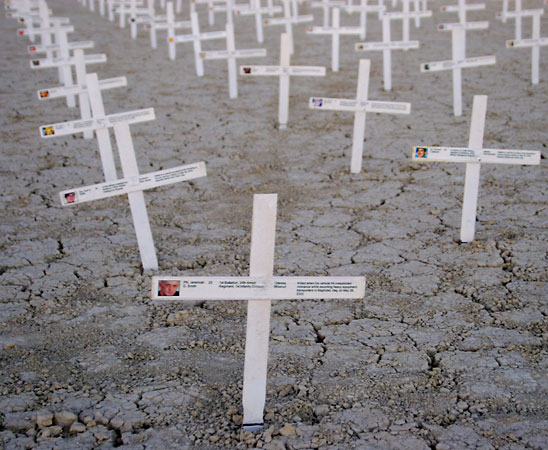 Where are these photos from?: These are photos I (mostly) took at Burning Man 2006, in the Black Rock Desert, NV.