SCROLL DOWN TO SEE MULTIPLE IMAGES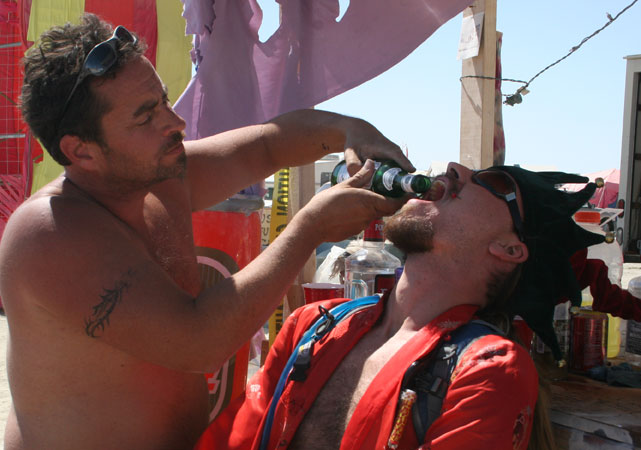 While perusing the Esplanade, we were pulled into this bar where they were making regular (and dirty) martinis. Here Twist is getting his. First the vermouth (to swish and spit), then a spritz of lemon: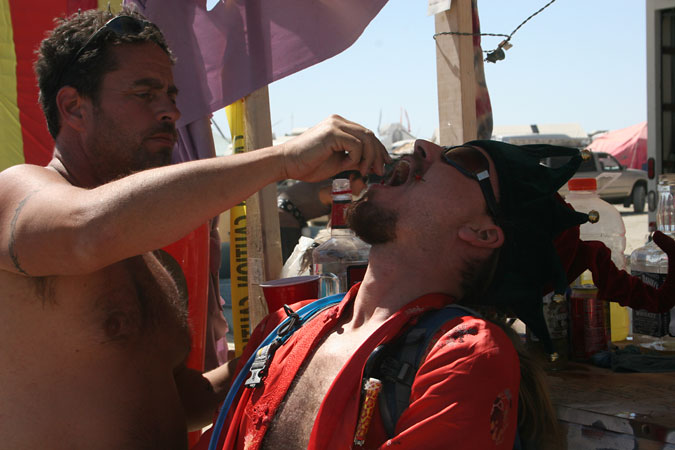 Followed by a green olive: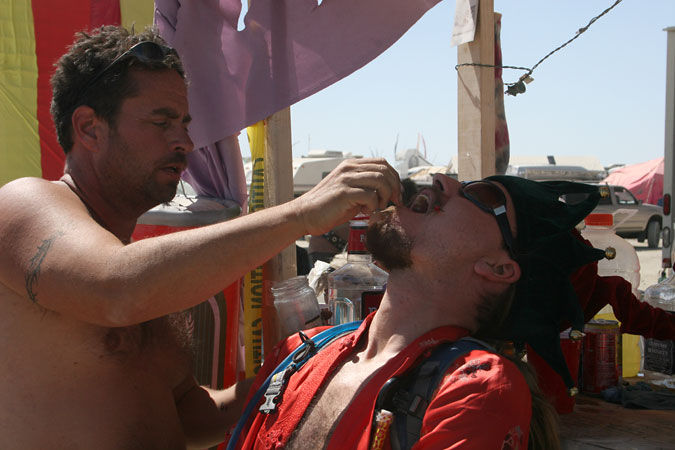 And finished with the vodka: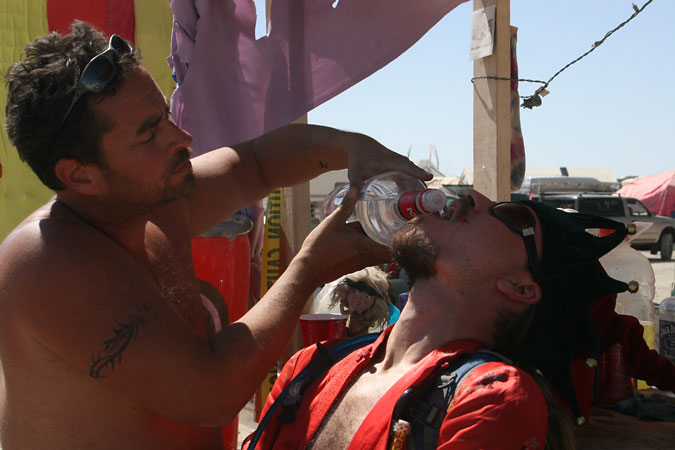 Where are these photos from?: These are photos I (mostly) took at Burning Man 2006, in the Black Rock Desert, NV.